Dates & Deadlines
The easiest way for us to share deadlines with you is to share our calendar. You can navigate between months as needed.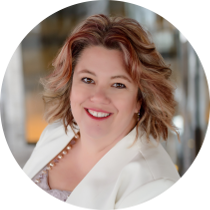 Anna E. Kaiser
Certified Public Accountant
I am more than just a Certified Public Accountant, I am a strategic tax coach that values your story, your values, and your success.
See full bio -->
We can help…
Develop tax strategies
Prepare tax returns
Minimize tax liability
We can help…
Set up accounting systems
Secure financing
Analyze operating results
Provide management consulting services
Develop budgets and business plans and forecasts
Prepare tax returns
Audit, review, or compile financial statements
Assess benefit and compensation plans
Any professional you choose should not only have the technical knowledge required, but should also treat you with respect.
Does your CPA and advisor take time to listen to you?
Does your CPA and advisor return your calls in a timely manner?
Do you feel comfortable asking your CPA and advisor a question?
When you need a professional in the region who will make you their top priority, call and let us help.

Have Questions?