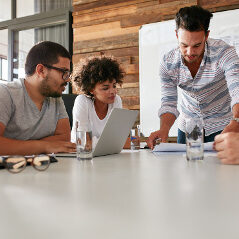 CFO & Profit Planning Services
Looking for the right Chief Financial Officer or CFO?
No business is too big or too small to benefit from outsourced CFO services. Whether you want to outsource your entire accounting department or just the chief financial officer function, Kaiser Accounting & Consulting outsourced CFO consulting solutions can give you the expertise you need while optimizing accounting functions as an integral part of a company's financial future.

Not Sure?
Let Me Determine The Service That Fits Your Needs