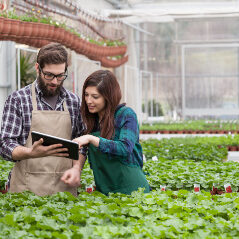 Payroll & Sales Tax Returns
Payroll can take a lot of time and be overwhelming.
You're run-down because you never feel like you're on top of the many details for payroll.  We offer customized  payroll and tax return solutions that meet your business's needs and so that you can be available to do what you do best-running your company!
When it comes to paying employees, the IRS and current laws have made the payroll function a time consuming nightmare for the business owner.  Business owners spend an average of eight hours a month performing payroll functions. That results in 12 full days each year that could be spent generating sales, seeking out new business opportunities, networking with colleagues, improving products or services, focusing on marketing strategies, staff training, or ensuring superior customer service.
Why outsource your payroll:
Our payroll services save you from creating and customizing your own payroll system.  You no longer have to update and maintain the system--no more tedious data entry or staying current with the new laws.  You won't have any burdens or worries!
Use your staff and your time more efficiently by letting us handle all the details of payroll.  Reduce your overhead costs by eliminating the need of hiring specialized employees.
No hassle payroll tax filing
How much time do you want to spend learning all the rules and the most current laws for filing your taxes.  Let the professionals assist you.  We'd be happy to help you eliminate your worries!

Not Sure?
Let Me Determine The Service That Fits Your Needs